July 2019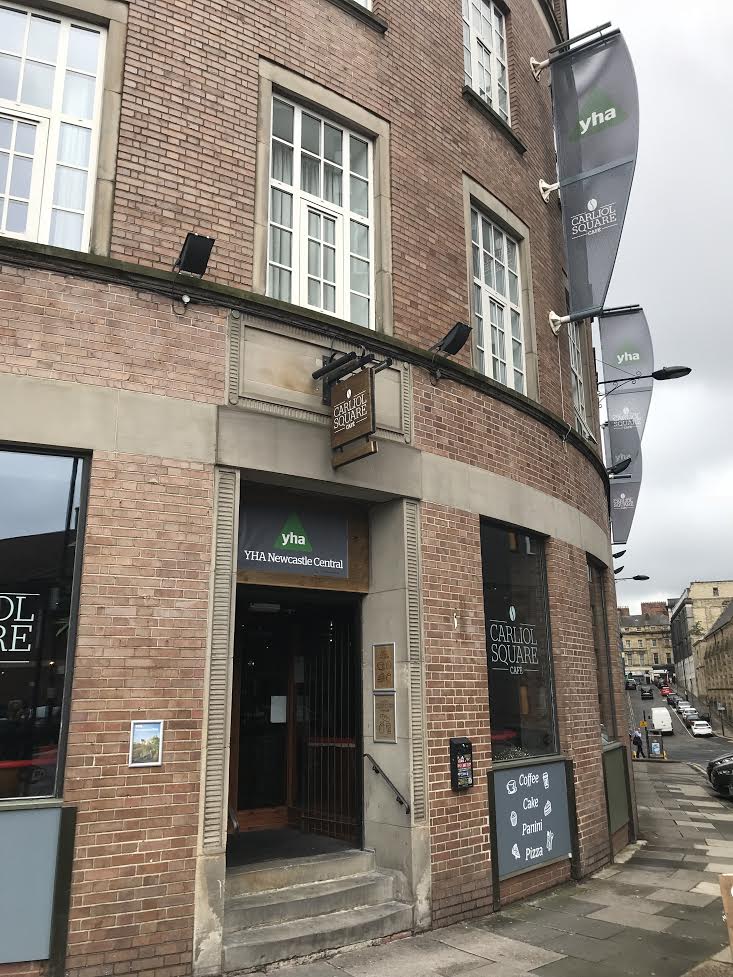 YHA branding at the new 'YHA Newcastle Central', July 2019
YHA NEWCASTLE CENTRAL, NEWCASTLE UPON TYNE, NE1 6UQ
The acquisition by YHA of the 236 bed former Euro Hostel in July 2019 – immediately re-branded 'YHA Newcastle Central' (see photo) - closes (finally!) a search requirement for Newcastle upon Tyne that began with NJBHLP in 2012. Prior to that YHA had offered a youth hostel in Newcastle in various premises and at different times dating back to the 1960s, most recently a former hotel in the Jesmond area, but never a permanent hostel in the central city.
Our Newcastle search upon YHA's behalf encountered frustrations, most notably in 2013 when, under contract to buy a hotel near Quayside and with planning for change of use obtained, an Administrator chose to sell the business to another party, but without telling us! (We are used to sleights of hand, we were not aware such non-disclosure was legal; fortunately none of us have encountered such action before or since).
But all ends well in 2019, for YHA was also able to acquire another business from within the same Euro Hostels portfolio, adding a second hostel in Liverpool (now 'YHA Liverpool Central'), thereby increasing the charity's groups offer by 480 bed spaces in these two vibrant northern cities.
June 2019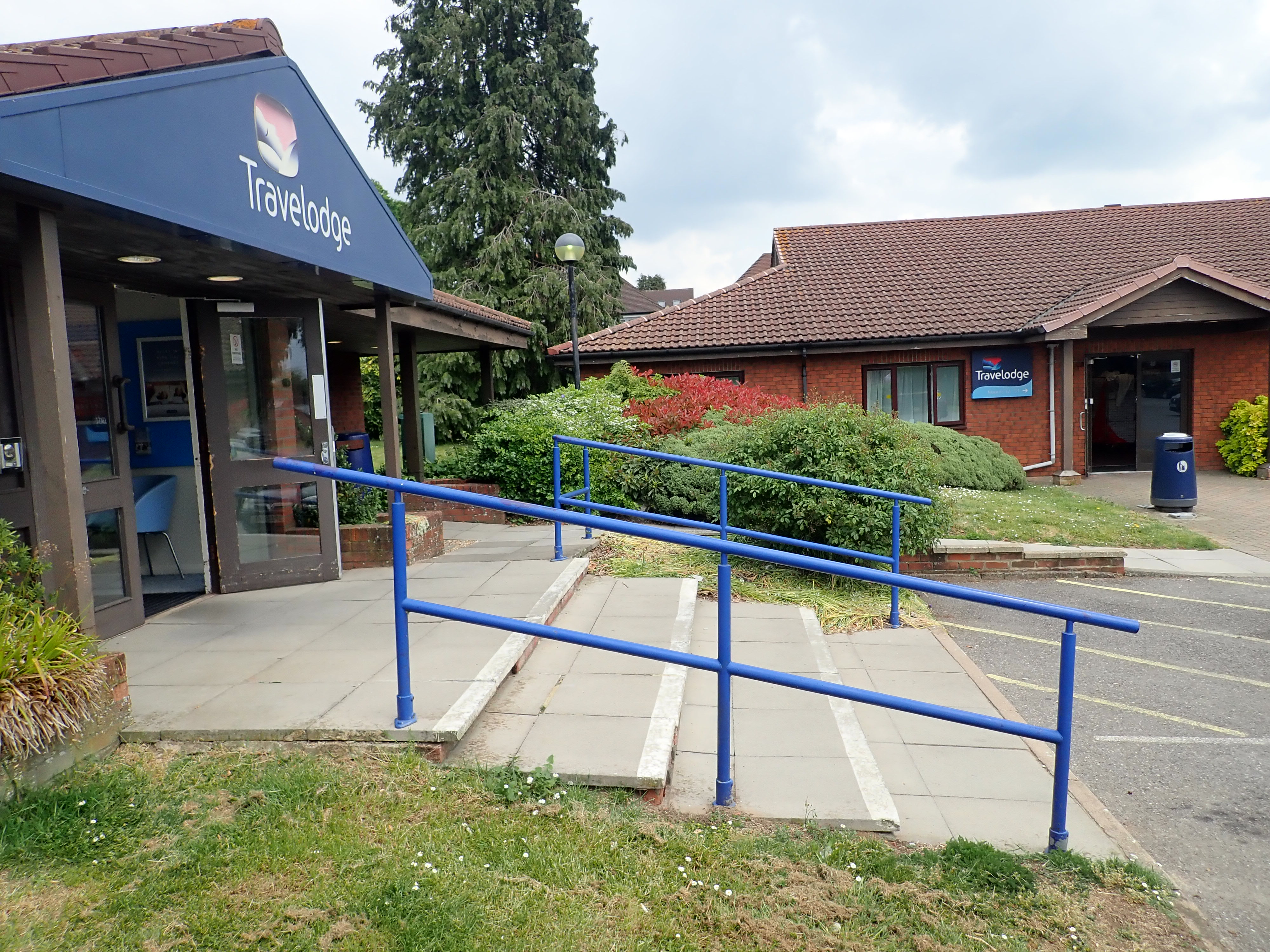 Travelodge Alton Four Marks (2 buildings)
TRAVELODGE ALTON FOUR MARKS, HAMPSHIRE, GU34 5HY
NJBHLP has acted jointly with agent HSM in providing acquisition advice to Martin's Properties, buyer of a well located 50 bedroom Travelodge hotel.
Comments Nick Barber of NJBHLP: "This hotel has unusual criteria for a 'roadside' Travelodge. Located in an affluent Hampshire village, that is almost an urban location, with residential properties and chimney pots all around, but with frontage also to the A31 (Hog's Back) trunk road that links Guildford with Winchester. At inspection the Manger told us that this hotel is 'always busy'.
Martin's Properties acquired Travelodge Alton Four Marks in June 2019 off a guide price of £3.3 million; Coffer Corporate Leisure advised the vendor.
April 2019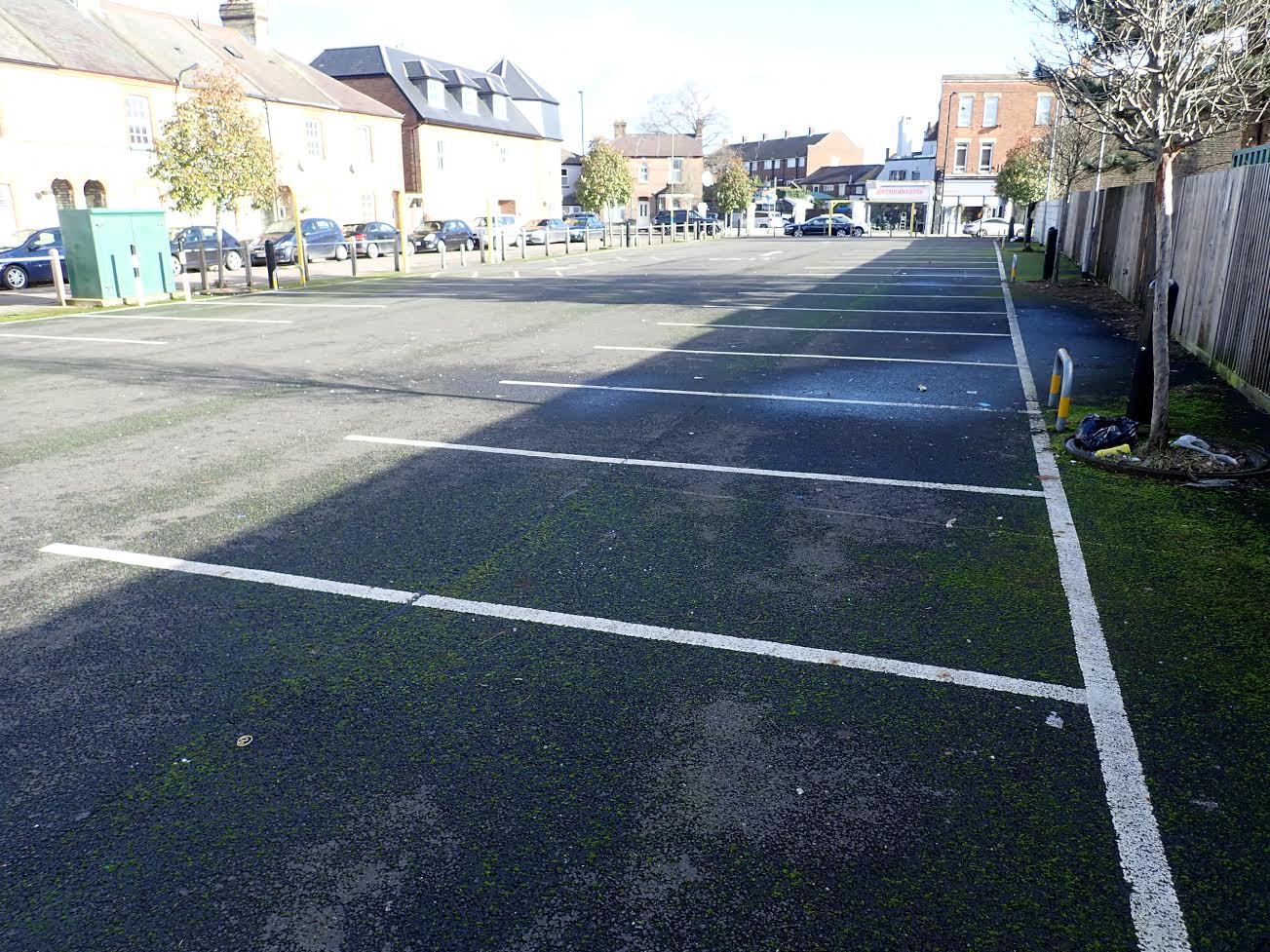 Car park site for Premier Inn Barnet
NEW 'PREMIER INN LONDON BARNET'
EN5 4LP
The first corporate hotel in Barnet town centre is due to open in 2020, with the arrival of a 100 bedroom Premier Inn, being built on the site of the former Chipping Close car park, fronting St Albans Road. The development has been forward funded by a client of Aberdeen Standard Investments, in an off-market acquisition advised by Sheridan Property Consultants and NJB Hotels & Leisure Property. Off the guide pricing indicators of £14 million capital value and total rental of around £600,000 per annum, the transaction shows net initial yield of around 4%.
Comments Nick Barber of NJBHLP, "This new Premier Inn will occupy a really prime location, right at the heart of Barnet town centre, by The Spires Shopping Centre, with the Great North Road running past and direct access from front door to the A1/M25 junction 23. The hotel comes with an in-house restaurant and exclusive parking, and we expect the whole operation to trade very well".
The market town of 'Barnet', some 10 miles north west of central London, is also known by its longer titles of 'Chipping Barnet' and 'High Barnet', the latter also the name of the local London underground Northern Line terminus.
February 2019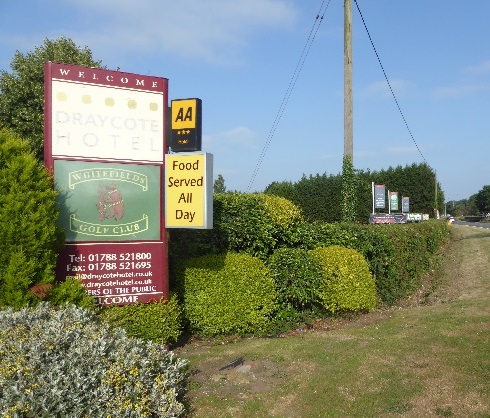 Draycote Hotel & Whitefields Golf Course
Off-market Business Acquisition of Draycote Hotel & Whitefields Golf Course, near Rugby CV23 9LF
NJBHLP has acted as acquisition advisor to the NewCo owner of the 50 bedroom, three star Draycote Hotel, which changed hands in February 2019 in an off-market transaction.
The property enjoys a prominent roadside location, shown in photo, adjacent the A45 trunk road, linking J17 of the M1 motorway, with Coventry and Birmingham, close to Rugby town centre. The full-service hotel includes restaurant, bar and five function suites; the 130 acre site is also home to the 18 hole par 71 championship Whitefields Golf Course, incorporating its own golfers complex and bar.
Commented Nick Barber of NJBHLP, "It is quite unusual nowadays to find such a multi-faceted corporate business, yet still offering new owners the opportunities either to personalise or to add a brand. With golfing members and societies to consider and healthy forward function bookings for Draycote Hotel, this quietly conducted transaction was the right deal for all parties".
January 2019
Snapshot of 2018
2018 saw NJBHLP offering its 'corporate hotel property advice, UK nationwide', into a seventh year, from Gosforth to Gillingham and Scarborough to Swindon, extending to Humberside and Ipswich in the east, Exeter and Worcester to the west, with diverse London area projects in Camden, Dagenham, Kingston, and others elsewhere. Many projects were confidential; where permitted there are mentions in the News Archive.
Aggregate UK provincial hotel occupancy held at 76% (source PWC), whilst the country's largest hotel brand, Premier Inn, advised an estate wide 80% within the Whitbread interim results. It is generally reported that UK hotel trading was steady in 2018.
Meanwhile, my running enjoyed a largely injury free renaissance, with a first marathon in two and a half years completed in Chelmsford in October, preceded by two 'halfs' and two tough northern fell races, within an enjoyable training programme. A place in London 2019 beckons at the end of April, albeit there is a 'hamstring' to deal with.
Again, best feet forward and wishes to all for 2019.
Nick Barber
07796 278720
nick@njbhlp.co.uk